Välkommen!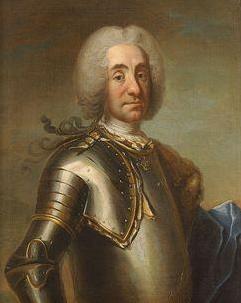 Log In | Register for a User Account
von Rosen är en adelsätt invandrad till Sverige på 1600-talet från Livland (nuvarande Lettland och Estland), där medlemmarna tillhörde riddarklassen på 1200-talet. Som stamfader för ätten brukar anges Theodericus de Ropa från Niedersachsen som kom till Livland 1203. Ättens första sigill från 1292 föreställer tre rosor. Ätten inkom till Sverige med Robert von Rosen på 1600-talet. Olika grenar av ätten har upphöjts till adlig, friherrelig och grevlig värdighet. Fortlevande är grevliga ätten von Rosen nummer 85, och friherrliga ätten von Rosen nummer 290. Utslocknad är nummer 1905 (år 1857) samt den friherrliga ätten nummer 208 (år 1752). Ätten är inte befryndad med den adliga ätten von Rosen af Kardina, ätten von Rosén, ätten von Rosen nr 1790 (utslocknad 1731) eller den ointroducerade adliga ätten von Rosen (från Stralsund). Bilden till vänster visar generalmajor Gustaf Fredrik von Rosen (1688-1769).
Contact Us

If you have any questions or comments about the information on this site, please contact us. We look forward to hearing from you.